Hannaian International Realty Listings & Research ...Hannaian International Realty (H.I.R.), is a primary source of title and other property related research in the Bahamas & the Caribbean. Full Real Estate Brokerage services are also provided by Hannaian International Realty, a fully certified BRI, CRS, Real Estate Brokerage based in the Bahamas. H.I.R. specializes in high end properties for investment & second home purposes. In addition to real property title research, and brokerage services H.I.R. offers specialty services in ancestral property searches for Caribbean descendents currently abroad who need research into their ancestral property holdings in the region.

Buyers & researchers may register at this site to engage the services of H.I.R. in their real property search. Click here

Brokers, Agents & Owners selling or listing Bahamian and Caribbean properties may register properties at this site and will receive appropriate listing & co-brokerage agreements prior to the listing being registered in our database. H.I.R. will use its unique Internet and marketing processes, and alliances to provide your properties with significant exposure to buyers, brokers, and agents within the Caribbean and throughout the world. Click here

Our Bulletin Board can be used to post any real estate related news or items that may be of interest to the real estate community of brokers, owners, sellers and buyers. Please post only information pertinent to real estate or realty investments. Any offensive or inappropriate postings will be removed.



For Further Information




Please give details of the property you are interested in buying or listing


---

Contact information

Hannaian International Realty
P.O. Box EE-16021
25 Ibis St.
Nassau, Bahamas
Tel. (242) 324-0192
(561) 337-5946
Fax. (242) 364-1980
E-mail: realty@hannaian.com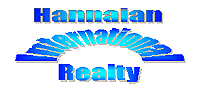 BRI, CRS Certified

Bahamas & Caribbean Real Estate News & Notes

New & Important Information to Prospective Clients


Official Government Press Release
--------------------------------------------------------------------------------
Parliament Passes Probate and Administration of Estates Bill
12/01/2010

Speaking Notes
Prime Minister the Rt. Hon. Hubert Ingraham
on
PROBATE AND ADMINISTRATION OF ESTATES BILL, 2010
December 1, 2010

This Bill is presented as a part of an ongoing effort to modernize and bring up to date, outdated laws and procedures which contribute to inefficiencies and costliness and time-consuming nuisance processes to the annoyance and disadvantage of people. These processes and procedures though still supported by some, have no place in a modern Bahamas. Click Here To Read Full Text

WHAT IS SQUATTER'S RIGHT?


INFORMATION TO PROSPECTIVE CLIENTS - BAHAMAS

The Caribbean Real Estate Title Research Ltd. would like to inform land holders in the Bahamas that squatters right has been revised from 21 years to 12 years.

WHAT IS SQUATTER'S RIGHT?

IF A PERSON SQUATS ON YOUR LAND FOR TWELVE YEARS (12) AND DEVELOPS YOUR LAND WITHOUT YOUR KNOWLEDGE AND HE OR SHE LAYS CLAIM THROUGH THE COURTS THEN HIS/HER CLAIM IS PUBLISHED IN THE LOCAL NEWSPAPER FOR SIX WEEKS, AND IF THE RIGHTFUL OWNER IS NOT MADE AWARE OF THIS THE SQUATTER BECOMES THE NEW OWNER THROUGH THE COURTS.

OPTIONS TO TAKE ARE:

1. PROPERTY TITLE RESEARCH/PROPERTY TITLE INSURANCE

2. DEVELOP YOUR LAND.

3. HAVE SOMEONE MANAGE YOUR LAND.

IF YOU ARE STILL RECEIVING YOUR REAL PROPERTY TAX BILLS THE PROPERTY IS PROBABLY STILL YOURS.

IF YOU HAVE QUESTIONS CONCERNING THE STATUS OF YOUR PROPERTY IN THE BAHAMAS GIVE US A CALL AT (561) 337-5946 OR EMAIL US AT REALTY@HANNAIAN.COM or Click Here for Online Research Inquiries



Investment Value of Caribbean Real Estate Escalates


There is currently a boom investment market in high end Caribbean real estate. Some real estate prices in countries like the Bahamas have increased significantly and maintained the investment value even in soft markets. Increases like this have had the added effect of attracting investors interested in the superb climate, beach front properties, excellent boating facilities, and asset protected investments. Such investments provide the owner with luxurious second home possibilities, and an investment opportunity which rivals any other in value accumulation, safety, and provision of excellent asset protection. The attractive lifestyle and stability of the economies and politics of the Caribbean combined with its proximity to the United States, Canada, and major South American Countries increasingly draw investors from such countries to the Caribbean for the attractive combination of real estate investment value and lifestyle improvement. European and Asian investors are moving in also. The increasing opportunities to conduct business globally allows these investors to live and work in paradise while their real estate investment portfolio quickly and safely accumulates value. This has become an extremely important aspect of financial planning for high net worth individuals and corporations.



Ancestral Properties - Hidden & Unknown Assets?


Many Caribbean descendants living abroad own property in their ancestral Caribbean home and have no idea that they do. Those who realize that they may have rights in such property often do not know how to secure these rights or mistakenly believe their property rights will forever remain intact. Unfortunately through Title Quieting acts and other legal maneuvers many of these properties are being spirited away by wise and sometimes unscrupulous players in the Real Estate marketplace. Caribbean properties have become extremely expensive in recent years as investors recognize the value and utility of such properties. Due to the scarcity of real property in these small Island countries this trend will undoubtedly continue. Caribbean descendants who may be land rich due their inheritance will need to move quickly to research their ancestral holdings and secure their rights in what may be millions of dollars in some cases.



THE BAHAMAS ....RECENT LEGAL CHANGES MAKES IT EASY TO OWN A SECOND HOME IN THE BAHAMAS.


OWNING A PIECE OF PARADISE ......AN ISLAND HOME
Foreign nationals are encouraged to acquire residential properties in The Bahamas. Underscoring the new attitude towards investors, the Government repealed the Immovable Property Act which required prior approval for the purchase, transfer or inheritance of real property by non-Bahamians. It has been replaced by the International Persons Landholding Act, 1993. The new act considerably eases the process of foreign ownership of homes and real estate.

Prior Government approval is not required for non-Bahamians to purchase residential properties of less than five acres. Such acquisitions are; however, required to be registered with the investments Board and the Central Bank.

The new act has begun to create important investment opportunities for second homes in The Bahamas by making these assets more accessible to those who enjoy living and/or doing business in Paradise.

The Government has also adopted an accommodating stance on the granting of residency permits to non-Bahamian investors and homeowners.

Major international investors and owners of residences valued at $500,000 or more are accorded accelerated consideration for annual or permanent residency permits.

A homeowner's card is available to all non-Bahamian owners of residences. The card facilitates immigration formalities at all Bahamian ports of entry and entitles the homeowner, his/her spouse and minor children to enter and remain in The Bahamas for the duration of the validity of the card.


For additional information on the above stories.