Hannaian International Realty Listings & Research ...Hannaian International Realty (H.I.R.), is a primary source of title and other property related research in the Bahamas & the Caribbean. Full Real Estate Brokerage services are also provided by Hannaian International Realty, a fully certified BRI, CRS, Real Estate Brokerage based in the Bahamas. H.I.R. specializes in high end properties for investment & second home purposes. In addition to real property title research, and brokerage services H.I.R. offers specialty services in ancestral property searches for Caribbean descendents currently abroad who need research into their ancestral property holdings in the region.

Buyers & researchers may register at this site to engage the services of H.I.R. in their real property search. Click here

Brokers, Agents & Owners selling or listing Bahamian and Caribbean properties may register properties at this site and will receive appropriate listing & co-brokerage agreements prior to the listing being registered in our database. H.I.R. will use its unique Internet and marketing processes, and alliances to provide your properties with significant exposure to buyers, brokers, and agents within the Caribbean and throughout the world. Click here

Our Bulletin Board can be used to post any real estate related news or items that may be of interest to the real estate community of brokers, owners, sellers and buyers. Please post only information pertinent to real estate or realty investments. Any offensive or inappropriate postings will be removed.



For Further Information




Please give details of the property you are interested in buying or listing


---

Contact information

Hannaian International Realty
P.O. Box EE-16021
25 Ibis St.
Nassau, Bahamas
Tel. (242) 324-0192
(561) 337-5946
Fax. (242) 364-1980
E-mail: realty@hannaian.com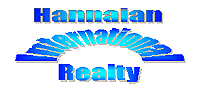 BRI, CRS Certified


The following documents can be downloaded completed, returned in person or by mail per your convenience to our office at:
Hannaian International Realty
P.O. Box EE-16021
25 Ibis St.
Nassau, Bahamas

Downloads
Exclusive Sellers Representation Agreement
Non-Exclusive Sellers Representation Agreement
Exclusive Buyers Representation Agreement
Non-Exclusive Buyers Representation Agreement
Real Estate Sales Offer Agreement

Online Registrations
Broker/Agent Registration

Buyer Registration

Seller Registration

Research Services




Search for Real Estate Listings & Information